Congratulations from all of us at The Jewelers Vault!
An engagement ring is a symbol of everlasting love. Propose with the ring of your dreams when you shop with us. Not seeing exactly what you love in stock? We can custom make your ideas into a reality. We'd love to schedule an appointment to discuss your dream ring today!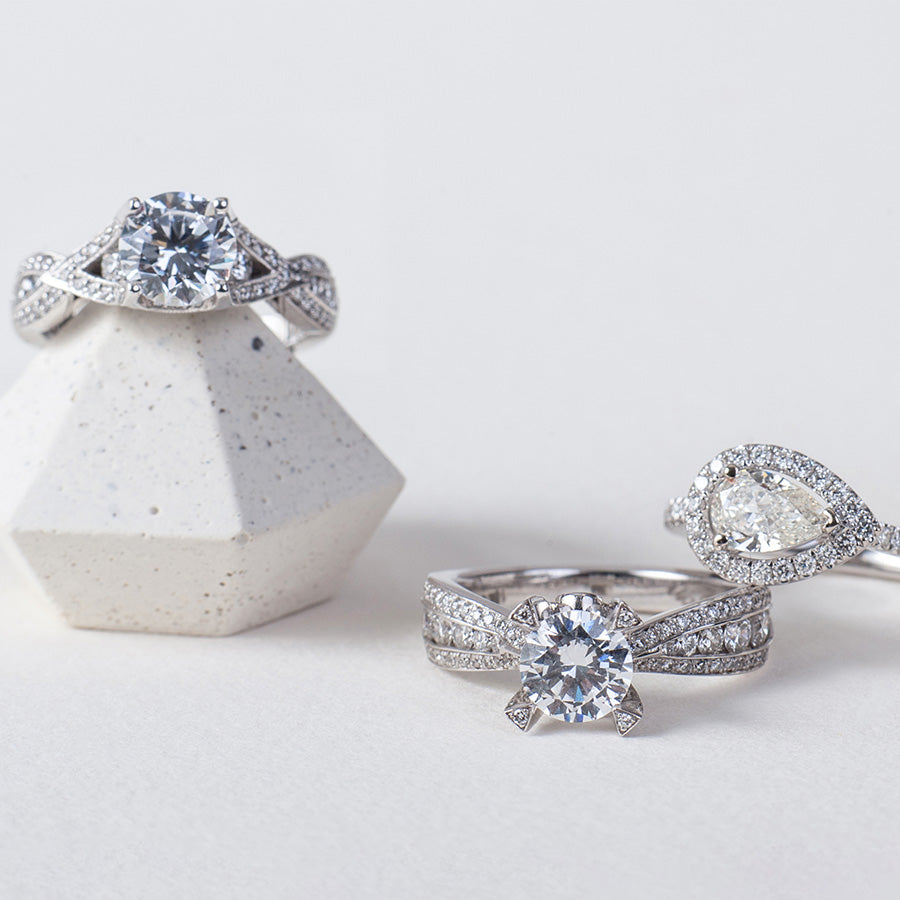 DIAMOND EDUCATION
We are proud to source GIA Certified Diamonds. Learn more about the fundamentals of the 4C's here!
LEARN ABOUT DIAMONDS
SCHEDULE AN ENGAGEMENT RING CONSULTATION
At The Jewelers Vault, we aim to make the process of looking for the perfect ring inspiring, educational, and fun! The Jewelers Vault works with all budgets to ensure your search ends with the ring of your dreams.
Give us a call/text at (402) 363-8855 or fill out the form below.